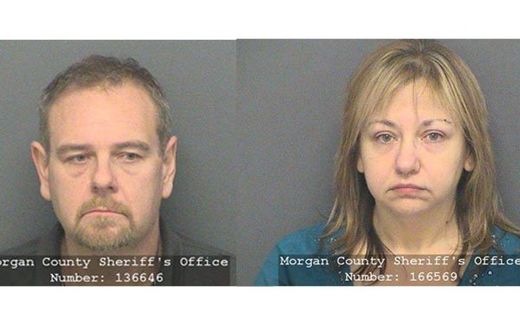 A Morgan County minister and his wife were arrested and charged with multiple felony counts of child molestation.
43-year-old Reverend Jonathan Harness and his 44-year-old wife, Buffy, were arrested in Columbus Tuesday, following a five hour search of their home. Details surrounding the arrest are not yet known.
24-Hour News 8′s newsgathering partner the
Columbus Republic
reports, the minister was charged with four counts of sexual misconduct with a minor, two counts of criminal deviant conduct, two counts of intimidation, neglect of a dependent and sexual battery.
A sergeant from the Bartholomew County Sheriff's Department spotted the couple sitting in their parked vehicle outside the Clarion Hotel on Jonathan Moore Pike near I-65 Tuesday night. Harness was then taken into custody.
The two children were found unharmed inside a motel room a short time later.