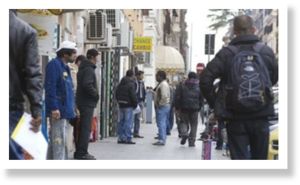 Official figures have shown that an increased number of Italians left their recession-hit country in 2012 to seek employment in other European countries.
Figures by the National Institute of Statistics (ISTAT) revealed that
the number of the Italians who left the country in 2012 rose to 68,000 people in 2012 from 50,000 in 2011
, registering a 36-percent rise.
According to ISTAT, a quarter of those ages above 24 emigrating from Italy had university degrees and mostly headed for Germany, Switzerland, the United Kingdom and France.