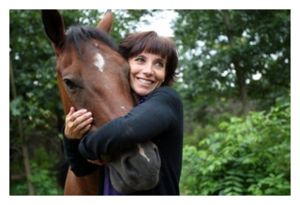 Keeping even one "farm animal" in residential neighborhoods could soon be illegal in Michigan. That's because a proposed change to state regulations could strip property owners of the right to keep and raise small numbers of
poultry or livestock
.
Michigan's
Right to Farm Act
currently extends to all property owners in the state, including those in areas zoned residential or commercial. The state Agricultural Commission is considering a
change to the regulations
- called Generally Acceptable Agricultural And Management Practices (GAAMPS) - that would strip property owners of that right.
"It would exclude a whole bunch of people who are seeking Right to Farm protection," Randy Buchler of the Michigan Small Farm Council said of the proposal, "and strip the small farmers of their right to be protected by a state law."
The change would allow local governments to bar people from keeping small numbers of animals such as one cow or pig or a
flock of chickens
on their property. The law does this by labeling certain kinds of property, such as lots in subdivisions or
small homesteads
, as unacceptable for livestock.