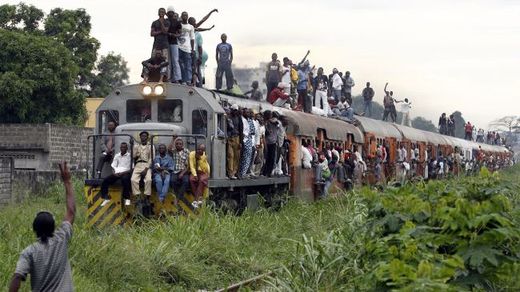 A train crash has killed at least 63 people in Democratic Republic of Congo's Katanga province, a government official says.
Dikanga Kazadi, the interior minister of the province, said on Wednesday the accident took place near the town of Likasi where the passenger train sped off the rails due to its high speed.
"Evidently the train was going too fast, the driver came to a curve and had to break suddenly leading to the accident," Kazadi said.
"There were two train engines and two carriages overturned," he added.