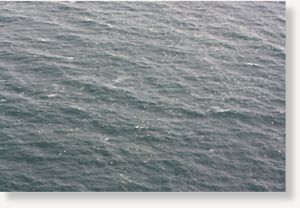 Taking advantage of a NC Division of Marine Fisheries (DMF) decision to allow them back into the ocean, commercial striped bass trawlers off of Oregon Inlet again killed and discarded thousands of striped bass today in a tragic and wasteful repeat of last month's fish kill.
Despite the massive striped bass kill last month, DMF director Dr. Louis Daniel reopened the ocean trawler striper season
and once again the commercial trawlers left a miles-long trail of wasted, dead stripers
.
"There are thousands of discarded striped bass covering an area approximately 1-1 ½ miles wide and 3-5 miles long," said one eyewitness observer who flew over the fish kill in a helicopter. "There is no disputing the fact that these fish came from the trawler fleet as there were no other boats in the area."