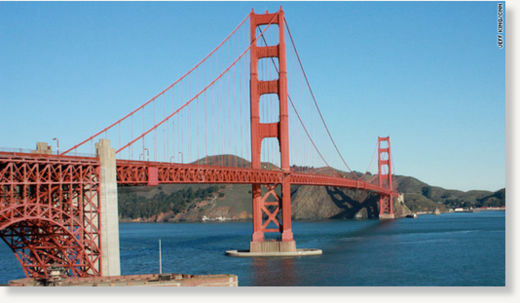 A 16-year-old girl survived a plunge from the Golden Gate Bridge over San Francisco Bay on Sunday, according to local media reports.
The girl either jumped or fell from midspan of the bridge, about a 220-foot fall to the water below,
CNN affiliate KGO reported
, citing a fire department dispatcher. The girl was conscious when pulled from the water, the Coast Guard told KGO. She was taken to Marin General Hospital.
It was the
second time in two months
a teenager plunged from the span and survived.