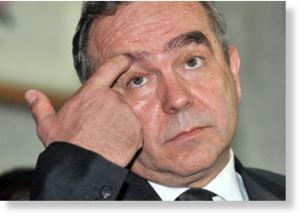 A South Korean court on Tuesday jailed a US soldier for 10 years for raping a teenager, Yonhap news agency reported, in a case which prompted an apology from a top US diplomat.
The private was sentenced for raping the 18-year-old multiple times in Dongducheon, which hosts the US Second Infantry Division base and is near the border with North Korea.
The US military handed him over to South Korean authorities.
Visiting Assistant Secretary of State Kurt Campbell last month offered an apology to the Korean people for "the tragic and inexcusable rape".