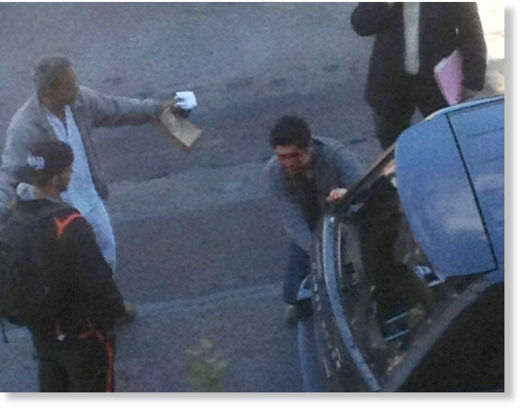 An off-duty undercover cop who claimed he took no active role as fellow bikers pulled a Manhattan dad from his SUV and beat him to a pulp actually furiously slapped the car's back window so hard that it shattered at the height of the bloody road-rage attack, sources told
The Post
.
The cop, a seven-year veteran, had told investigators he didn't help the injured man because he rode up to the scene as the beating was nearly over, sources said.
The development came as another biker who helped in driver Alexian Lien's beat-down was arraigned in Manhattan Court on Tuesday.
Craig Wright, 29, of Brooklyn can allegedly be seen on video throwing punches through the shattered driver's-side window of the 33-year-old victim's Range Rover in front of Lien's terrified wife and 2-year-old daughter. Wright is also seen allegedly kicking Lien outside the SUV. He was held on $100,000 bail Tuesday.