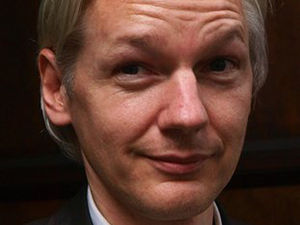 If you watch CNN or just about any other 'news network' you will now have heard Julian Assange's statement after the first day in court, in London, yesterday. I've heard it perhaps more than most since I watch three different news channels (at once) - no easy feat, but I digress.
I was taken aback by Assange's use of what I suspect he thought was 'cryptic' language (read: flowery) and as most will recognise, cryptic language and masturbation have a lot in common - but something about what he said and how he said it just doesn't add up for me.
Firstly, if the United States really wanted to 'grab' him, they'd pull him off the street in London (or any other place he might travel to) or from his posh country home and yes, even in Australia... Anyone familiar with current events will already know that the U.S. government is one of the most prolific terrorist organisations in the world - regularly snatching people off the streets and using torture to justify their actions around the globe (but don't get me started).