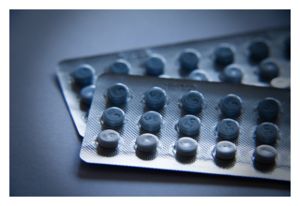 Despite recent political battles over contraception, the vast majority of Americans believe that birth control is morally okay, a new poll finds.
Eighty-nine percent of American adults say
birth control
is morally acceptable, according to a Gallup poll taken May 3 through May 6. Notably, 82 percent of Catholics are fine with birth control, the survey found. Catholic groups have been the most outspoken against the mandatory birth control coverage included in the 2010 Affordable Care Act. (A 2011 study by the Guttmacher Institute found that 98 percent of
sexually active Catholic women
use or have used unnatural birth control.)
The new finds are based on phone surveys with a random sample of 1,024 U.S. adults, weighted to represent the general American population. The margin of error is plus or minus 4 percentage points.
Gauging morals
Gallup pollsters asked participants about the acceptability of a variety of behaviors. Birth control topped the list as the most morally acceptable, with only 8 percent of people calling contraception "morally wrong." The least acceptable behavior was married men and women having affairs, which only 7 percent of Americans said was okay.
Divorce was deemed acceptable by 67 percent of Americans, and gambling was considered okay by 64 percent. Just over half, or 54 percent, said that
gay and lesbian relationships
were morally okay, the same number who approved of having a baby outside of marriage.
After affairs, human cloning and polygamy rounded out the least-accepted behaviors, with only 10 percent and 11 percent of Americans okaying those two issues, respectively.
Other hot-button issues included:
sex between unmarried men and women, deemed acceptable by 59 percent of people
the death penalty, deemed moral by 58 percent of people
abortion, deemed morally acceptable by 38 percent of people
pornography, deemed morally acceptable by 31 percent of people