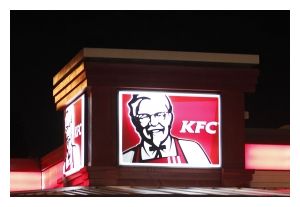 In an ill-advised PR move, fast-food chain Kentucky Fried Chicken is taking a 14-year-old brain-damaged girl and her family back to court. The restaurant wants to get out of paying the family the $8.3 million it was ordered and for their legal bills to be covered.
Monika Samaan's saga began seven years ago. In 2005, she and her family visited a local KFC restaurant near their home in Sydney, where Samaan had a KFC chicken twister. Samaan and her family became ill with salmonella poisoning but she was the only one who did not recover. Samaan's illness was so severe that she slipped into a coma and was hospitalized for several months. Seven years later, the disease has left Samaan unable to speak and confined to a wheelchair.
In April, an Australian court ordered the chicken establishment to pay the family 8 million Australian dollars, or over $8.3 million in damages. As Supreme Court justice Stephen Rothman said in April, Samaan will not be able to have the normal life that it was believed that she would have.
The family, who lives in a modest home in the Sydney suburb of Yagoona, says that Samaan's disability has already depleted their limited resources. Their lawyer said that they are finding it difficult to lift their daughter and care for her basic needs, as well as devote attention to their other children.