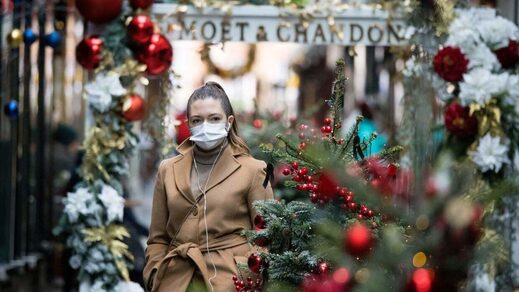 As the Covid-19 pandemic rages on, European countries are taking different steps to 'save' Christmas and New Year holidays amid lockdowns and social distancing rules.
Britain: 'exclusive bubbles'
The leaders of England, Scotland, Wales, and Northern Ireland have agreed to allow people from up to three households to meet and celebrate together during a five-day Christmas period between December 23 and 27.
But when doing so, families must form "exclusive bubbles," meaning they cannot invite new members into their circle, and cannot visit pubs or restaurants together. They will only be allowed to gather at home, at church, or outdoors.
The extended guidelines for England provide further leeway during the festive days, like allowing meeting people who are not members of exclusive bubbles outside of one's home, as long as everyone respects other restrictions mandated in certain areas.