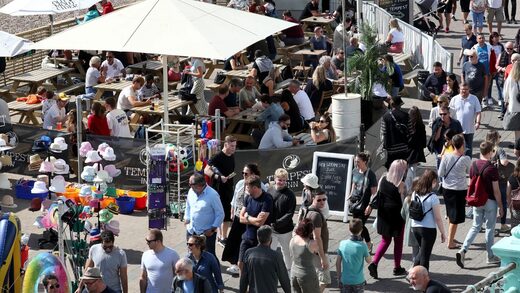 The head of the Police Federation warns of the "real risk" of people organising large gatherings ahead of stricter COVID-19 rules.
A teenager has been fined £10,000 after hosting 50 people at his home - as a senior police figure warned the public against having a "party weekend" before stricter coronavirus restrictions come into force.
Nottinghamshire Police said it had issued the hefty fine to a "reckless" 19-year-old man who staged the house party at his home in Lenton on Friday evening.
Forces have the power to fine people £10,000 for organising illegal gatherings of more than 30 people, with stricter rules banning groups of more than six people set to be introduced from Monday.