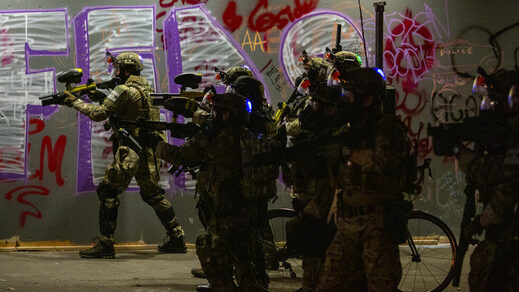 Despite claims to the contrary, protests and violence have continued in Portland following the withdrawal of federal police. Tear gas and flashbang grenades were used to disperse crowds that have now moved to the city's suburbs.
Local authorities declared a
riot
for the second night in a row on Wednesday, as violence continued in the city for the 70th consecutive night since the death of Geroge Floyd in police custody.
A crowd of approximately 100 people gathered outside the Portland Police East Precinct shortly after 9pm, growing to over 200 shortly thereafter.