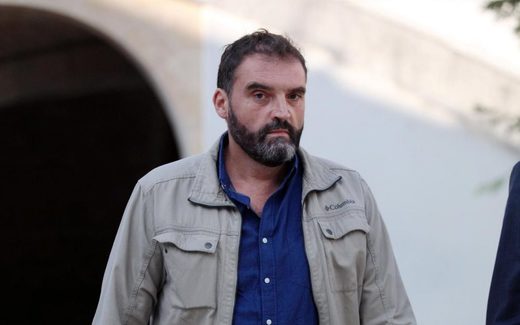 A French doctor has been arrested on suspicion of poisoning over 50 patients in order to impress his colleagues by stepping in at the last moment to "save" them, according to prosecutors who likened him to a "pyromaniac fireman."
Anesthesiologist Frederic Pechier has been taken into custody in connection with
42 "serious adverse events," including 20 deaths
that happened on his watch during the 17 years he worked at clinics and hospitals in Besancon, eastern France. He was already indicted in seven other cases, two of which involved fatalities, in 2017.
Prosecutors claim Pechier tampered with anesthesia pouches used by colleagues for otherwise routine operations. This caused patients to have cardiac arrests, giving the doctor a chance to swoop in at the last minute and rescue them, gaining him the respect of his fellow doctors and the admiration of his victims, it is alleged. If true, the scheme appears to have worked - his peers reportedly considered him a "brilliant" anesthesiologist.