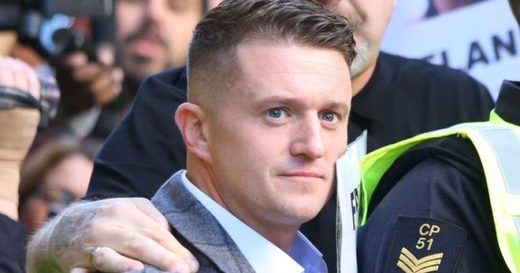 Tommy Robinson is set to ask President Donald Trump to give him emergency political asylum in the United States.
Last week, the activist was found in contempt of court over a Facebook Live broadcast of defendants in a criminal trial. Robinson and his supporters claim he was merely engaging in journalism in covering a sexual grooming gang case at Leeds Crown Court in May 2018.
Robinson now faces a maximum penalty of two years in jail.