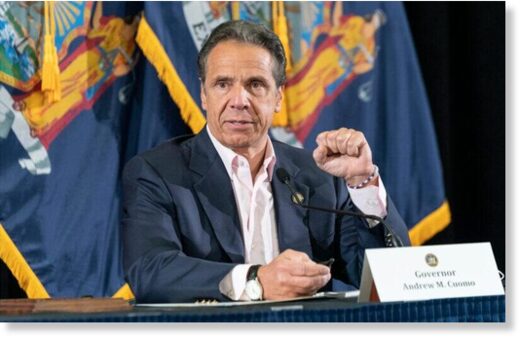 The simultaneous defining down of both democracy and despotism is 2020's darkest legacy. Voters are recognizing that their ballots merely choose elective dictators who can exempt themselves from the Constitution simply by pronouncing the word "emergency." At the same time, despotism is being redefined to signify government failing to force people to do the right thing.
Hundreds of millions of Americans were locked in their homes via governors' shutdown orders earlier this year. Democratic presidential candidate Joe Biden has said he may
decree a national lockdown
if Covid infection numbers rise. More than 10 million jobs have been lost thanks to the shutdown orders and countless misery has been imposed on scores of millions of people unnecessarily isolated from friends and family.
New York, the state
hit worst by Covid
, had one of the earliest and strictest lockdowns in the nation. After
Gov. Andrew Cuomo swayed the legislature to give
him "authorization of absolute power
,"
as the
New Yorker
declared, he issued scores of decrees, including one compelling nursing homes to admit Covid-infected patients and permitting Covid-infected staffers to keep working at those homes. More
than 10,000 New York nursing home
patients died of Covid. In June, Cuomo said the nursing homes deaths occurred "
because the staff
brought in the infection,"