Billings Montana: A 12-year-old girl suffered burns to one side of her body when a flash grenade went off next to her as a police SWAT team raided a West End home Tuesday morning.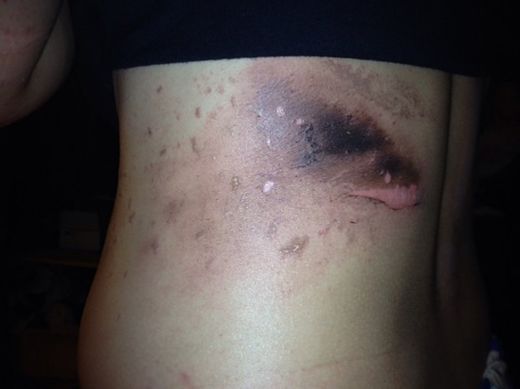 "She has first- and second-degree burns down the left side of her body and on her arms," said the girl's mother, Jackie Fasching. "She's got severe pain. Every time I think about it, it brings tears to my eyes."
Medical staff at the scene tended to the girl afterward and then her mother drove her to the hospital, where she was treated and released later that day.
Police Chief Rich St. John said the 6 a.m. raid at 2128 Custer Ave., was to execute a search warrant as part of an ongoing narcotics investigation by the City-County Special Investigations Unit.
The grenade is commonly called a "flash-bang" and is used to disorient people with a bright flash, a loud bang and a concussive blast. It went off on the floor where the girl was sleeping. She was in her sister's bedroom near the window the grenade came through, Fasching said.