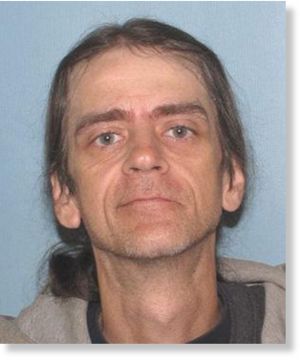 A man missing since Nov. 13 answered a Craigslist help-wanted ad that police say was actually a deadly scheme to lure people to a nonexistent farm job so they could be robbed, his family said.
Timothy Kern's father called the outlook "pretty grim" and Kern's son said his father had been murdered. The missing man, who would be the scheme's third known victim, had called the job offer "strange" in a Facebook post.
Two people are in custody, but law enforcement officials have released few details because of a gag order.
Kern was promised $300 a week, a trailer and a truck for the job near Caldwell in southern Ohio, his father, Jack Kern, told The Associated Press on Tuesday. He said his son was excited about the job because of the chance of bettering his life.
In a Facebook post on Nov. 10, Tim Kern wrote: "Just got one of the strangest job offers. A good offer but strange. The job is to watch over 680 acres south of cambridge. Odd jobs and such but mainly just secure it. Trailer, utilities, salary. Drawbacks? No cell phone service, kids are up here, and i have to move this sunday."
Jack Kern, of Massillon, said his son was rarely out of touch and often texted and called family members.
"We're holding hope, but pretty grim, I think," he said.