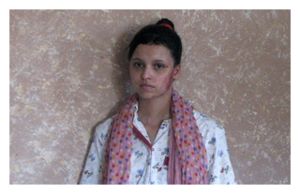 The horrific scars disfigure Mona Abu Mraleel's otherwise strikingly beautiful face. Swathes of bandages cover the injuries the 17-year-old sustained to her arms and legs in a blaze from which she narrowly escaped with her life.
Still racked by pain from burns to 40 per cent of her body, she goes to hospital on a daily basis to have her dressings changed. Specialist doctors are preparing to carry out a delicate skin graft operation in the coming days.
Yet the hospital on which her recovery depends is woefully ill-fitted to the task - riddled by equipment failures, power cuts and shortages in a mounting crisis that doctors fear is leading to a "health catastrophe".
Mona lives in Gaza
,
the impoverished Palestinian coastal enclave where chronic fuel shortages have led to electricity cuts of up to 18 hours a day and reduced ordinary life and public services to a standstill.
She is just one of many Gazans suffering under a mounting crisis that this week prompted the British Foreign Office minister, Hugh Robertson, to demand urgent action to restore an adequate fuel supply to the territory.
Gaza's long-running shortages - which had already inflicted long-term eight-hour daily blackouts on residents - worsened dramatically at the beginning of this month when the territory's main power station closed, following a row over prices between the two biggest Palestinian factions.
Hamas, the Islamist movement that runs Gaza, said it could no longer afford to buy fuel after the Fatah-dominated and Western-backed Palestinian Authority, which governs the West Bank, withdrew the tax exemptions it once provided.