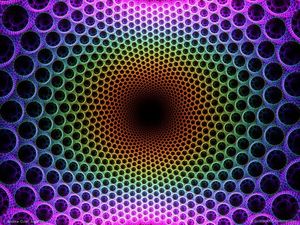 Social fractals and social control myths help explain the complete corruption of America.
Correspondent Kathy K. recently elucidated a powerful concept: social fractals. We typically think of fractals--structures that are scale-invariant--as features of Nature or finance. For example, a coastline has the same characteristically ragged appearance from 100 feet, 1,000 feet and 10,000 feet in altitude. It is scale-invariant, i.e. its characteristics remain constant whether it is viewed on a small, medium or large scale.
This is how Kathy described social fractals:
"This dishonest, self-serving individual behavior is a fractal of what is happening in our society at large: dishonest and self-serving people are extending and pretending, and their complicity keeps the system going."
The concept of social fractals can be illustrated with a simple example. If the individuals in a family unit are all healthy, thrifty, honest, caring and responsible, then how could that family be dysfunctional, spendthrift, venal and dishonest? It is not possible to aggregate individuals into a family unit and not have that family manifest the self-same characteristics of the individuals. This is the essence of fractals.