Society's Child
Tamer Shaaban
YouTube
Wed, 02 Feb 2011 19:44 UTC
Created by Tamer Shaaban. Another Egyptian who's had enough.
Facebook Link
---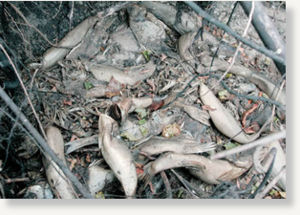 Sumner Township - Two commercial fishers face fines and felony charges of killing nearly 700 game fish while netting carp in Lake Koshkonong last fall and then burying the fish along a shoreline in a plot to hide the kill, according to a criminal complaint.
Steven Kallenbach, 54, of Stoddard and John Bruring, 47, of La Crosse were charged Jan. 27 in Jefferson County Court with felony possession of illegal fish after a lengthy investigation by the Department of Natural Resources into a large number of dead fish found along the shore of Lake Koshkonong on Sept. 28, 2010.
Kallenbach and Bruring face jail time and fines of up to $10,000 for the charges. They're scheduled for an initial appearance Feb. 21 in Jefferson County Court.
---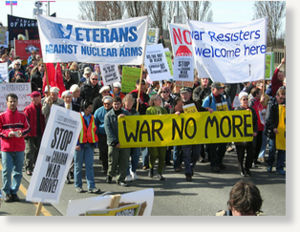 Tunis...Cairo...Wall Street?...Washington?
Could it happen here?
Consider: In North Africa, unresponsive, self-interested, moneyed tyrants falling to popular revolt. People impoverished by an unaccountable government run and funded by a wealthy and corrupt elite. Two leaders, both "key allies" of the United States, leaders in the "war against terror," and thus against true democracy and Arab and Muslim self-determination.
Ben Ali - the dictator of Tunisia, became president for life in 1987, held a series of 'elections' in which he never won less than 90% of the vote. Ben Ali, the man who looted his own country, set up Swiss bank accounts for his family, and lived opulently amid the squalor of his own people. Ben Ali, the "friend" of the West, key American ally in the 'war on terror' that is in reality a war on Islam. But the people delivered justice.
Mubarak - the enemy of his own people, a traitor and betrayer, surviving only through the magnanimous "aid," $1.5 billion per year, from the U.S. - in return for serving as the American puppet, for enforcing Israeli-American interests over those of his own people, for helping to crush the innocents in Gaza on his doorstep. Mubarak - the Judenknecht, as the Germans would say, a slave to the Jews. But the people delivered justice.
---
BBC
Wed, 02 Feb 2011 18:15 UTC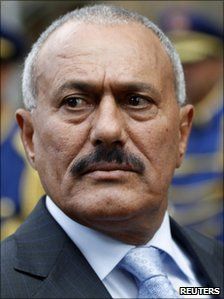 Yemeni President Ali Abdullah Saleh says he will not seek to extend his presidency when his current term expires in 2013, according to reports.
Mr Saleh, who has been in power for three decades, also pledged that he would not pass on power to his son.
He spoke to parliament ahead of a rally in the capital on Thursday which, echoing protests in Tunisia and Egypt, has been dubbed a "day of rage".
Mr Saleh came to power as president of North Yemen in 1978.
When the country was united with South Yemen in 1990 he became president of the new republic.
Concessions
Speaking during an emergency session of the country's parliament and the consultative council, he laid out his plans to move aside.
---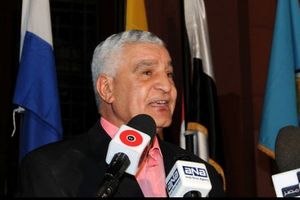 The Secretary General of Egypt's Supreme Council of Antiquities, Dr. Zahi Hawass, has been appointed as the country's Minister of Antiquities.
The world-renowned archeologist was announced as the head of the newly created department on January 31st, 2011,
Past Horizons
reported.
The department will absorb the Supreme Council of Antiquities and will be responsible for protecting and preserving all Egyptian monuments and museums.
"Egypt has 5,000 years of civilization and we love our heritage," Hawass said in a statement on Tuesday February 1, 2011.
Millions of protesters across Egypt have defied army orders to return to their homes as rallies against President Hosni Mubarak and his governments continue for the ninth day.
Inspired by the recent popular revolution in Tunisia, which resulted in the historic overthrow of Zine El Abidin Ben Ali, Egyptians have staged similar anti-government protests since January 24, 2011, calling on Mubarak to step down from power after three decades in office.
---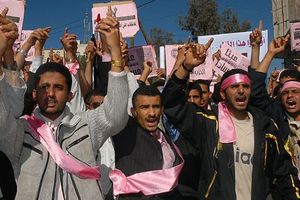 Opposition groups in Yemen say they will go ahead with a scheduled anti-government protest rally despite President Ali Abdullah Saleh's promise to quit in 2013.
The opposition on Wednesday welcomed Saleh's decision to end his 30-year rule, but said that they will not call off a planned rally in the capital on Thursday, dubbed a "day of rage."
"We consider this initiative positive and we await the next concrete steps. As for our plan for a rally tomorrow, the plan stands and it will be organized and orderly," said Mohammed al-Saadi, the undersecretary of the Islamic Islah party, Reuters reported.
"This is a peaceful struggle through which the people can make their voices heard and express their aspirations," he emphasized.
Massive anti-government demonstrations broke out in Yemen after the president proposed a constitutional amendment in January that could make Saleh the president of Yemen for life.
---
Amir Ahmed & Ivan Watson
CNN
Wed, 02 Feb 2011 17:31 UTC
Cairo, Egypt - It started with verbal abuse, and then - perhaps inevitably - it got physically, terrifyingly violent.

Supporters of Egypt's President Hosni Mubarak flooded into Cairo's Tahrir Square Wednesday after the president's opponents dominated the scene for more than a week.


Separated at first by barriers, the rival demonstrators exchanged insults, then began throwing anything they could find at each other, including shoes, rocks and sticks.

Suddenly the barriers came down. People surged toward each other in a chaotic scene that conjured images of a revolution.
---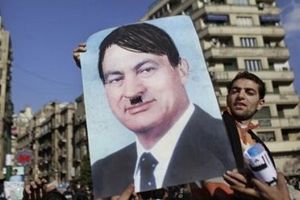 Noted Egyptian opposition figure Mohamed ElBaradei blames Cairo for clashes between anti-government protesters and the regime's so-called sympathizers, warning it could lead to a "bloodbath."
Posing as supporters of President Mohamed Hosni Mubarak, plainclothes police officers attacked the demonstrators in the capital.
At least one person has been killed and hundreds of people have so far been injured in Wednesday's clashes.
Reports also say that security forces have also attacked people in Suez and Alexandria, both in the northeast.
On Wednesday, ElBaradei accused Cairo of using "scare tactics" and denounced the pro-regime supporters as a "bunch of thugs," Reuters reported.
"My fear is that it will turn into a bloodbath," he warned.
---
Christiane Amanpour
ABC News
Thu, 03 Feb 2011 00:00 UTC
In Pre-Dawn Clashes, Frequent Gunbursts, Tank Movement and Gasoline Bombs
The worst clashes since Friday erupted Wednesday in Cairo with anti-Mubarak mobs rushing Tahrir (Liberation) Square in an effort to wrestle the territory from the anti-government demonstrators.
It was a dynamic change. After five days of peaceful protest, suddenly an all out battle.
This did not look to be a spontaneous eruption. This was what looked to be
deliberately orchestrated political theater, planned and organized bid by pro-Mubarak forces
, taking place on a stage, Tahrir Square, in full view of the world audience.
It was an apparently a bid for control of the territory that anti-government demonstrators had occupied for more than a week.
---
Army turns water cannon on protesters in desperate bid to end violence
Mubarak supports charge Liberation Square on horses and camels
Rocks and concrete blocks hurled at pro-democracy demonstration
World leaders call for calm as situation spirals out of control
Thousands of supporters of President Hosni Mubarak today attacked anti-government protesters as fresh turmoil gripped Egypt.
Backers of the president, who last night agreed to relinquish his grip on power, fought with the crowds in Cairo's Tahrir (Liberation) Square, injuring more than 600 people.
Some rode into the ranks on horses and camels while wielding whips. In chaotic scenes, they pelted each other with stones, large sticks and machetes.
The death toll since protests began eight days ago is now thought to be as high as 300, according to Navi Pillay, the UN High Commissioner for Human Rights. Reports to the world body from nongovernmental sources in Egypt also suggest that more than 3,000 people have been injured.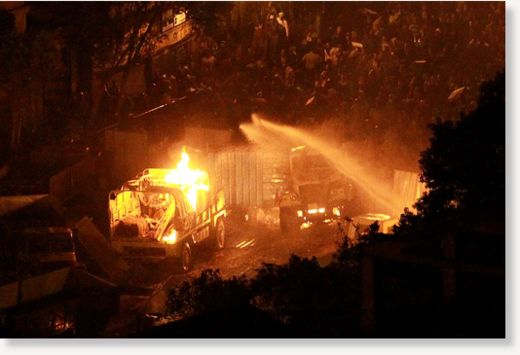 ---