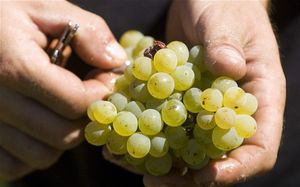 Coventry, UK bus driver Michael Shephard says he has been sacked - for eating a grape.
Michael Shephard was given the boot by bosses morning after he was spotted popping a grape into his mouth on CCTV.
The grandad from Coventry was in his cab at the time but he says he was not driving.
The 66-year-old said: "I am so angry. I thought I would be given a disciplinary for eating a grape, but not sacked.''
Mr Shephard, of Ravensdale Road, Wyken, who has been driving buses for National Express for more than five years, was suspended after the incident was captured by CCTV on the bus two weeks ago.
He said: "I don't eat or drink while I am driving but I was just sat stationary at the bus terminus in Bedworth for a few minutes and took a grape to wet my mouth a bit.