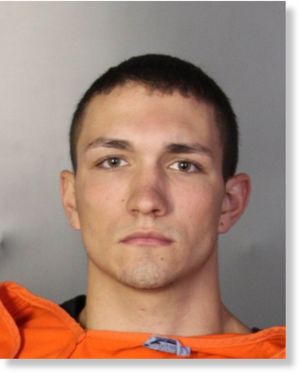 Waco, Texas - Walking around a gun store one day last summer, the young man never took off his sunglasses as he asked questions about items he piled on the counter - behavior that struck the manager as odd.
Pfc. Naser Jason Abdo had already traveled hundreds of miles since going AWOL from Fort Campbell, Ky., three weeks earlier. He bought a gun from an online seller in Nashville and paid cash for thousands of dollars of bomb-making components at a major Dallas-area retail store. Trying to avoid being caught, he wore a baseball cap and sunglasses most of the time, never used credit cards while staying in motels and traveling by bus or cab, and he had his roommate's driver's license.
But his luck ran out in Killeen, a city about 150 miles southwest of Dallas and near one of the nation's largest Army posts - Fort Hood. Guns Galore manager Cathy Cheadle "just had this feeling" about him. She and an employee talked about it and then called police - who had Abdo in custody less than 24 hours later at a motel, where authorities say he had started to build a bomb. Police hadn't even known his name or background until they detained him.
A federal jury Thursday convicted Abdo, a Muslim soldier, on six charges in connection with his failed plot to blow up a Texas restaurant full of Fort Hood troops, his religious mission to get "justice" for the people of Iraq and Afghanistan.
"A disaster was averted because somebody picked up the phone and made a call," prosecutor Mark Frazier told The Associated Press after the trial. "The people who work in businesses like this are vigilant ... and risked being embarrassed if their suspicions turned out to be nothing, but that's what we want people to do."