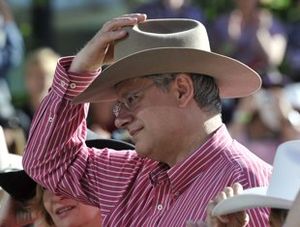 Get ready for some more labour unrest in Canada.
Canada's largest public sector union, the Public Service Alliance of Canada, is vowing to initiate a major offensive against any plans to radically reduce its membership.
President John Gordon says his union, which represents about 172,000 federal employees, won't start a general strike but will be actively be campaigning against the Tories and any potential job cuts.
Stephen Harper's government has made it "very clear" its plan to find $4 billion in annual savings to balance the federal budget will mean some programs will be eliminated or scaled back, Gordon told
Bloomberg New
s.