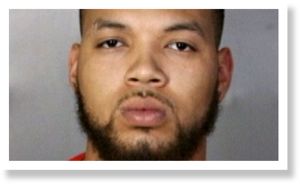 A Waco, Texas man is facing a
felony animal cruelty
conviction after his arrest on Tuesday for allegedly beating, strangling, and eating his housemate's dog at his home located at 4610 Athens. Witnesses say that Michael Daniel was high and "going crazy" after ingesting the synthetic drug "spice."
According to the
Hunterdon Drug Awareness Program
website, the synthetic drugs called "Spice" and "K2" with the addition of a variety of other names are products made in Asia and sold to local markets. The product is a combination of spice and bath salts and sold as incense with the warning labels stating "not for human consumption."
The synthetic cannabinoids when ingested however create a similar type of high and are considered hallucinogens which mimic the effects of marijuana and cocaine.