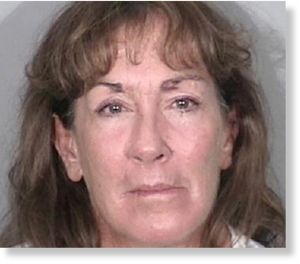 Torrance, California - A California woman accused of hitting a pedestrian and driving 2 miles with his body on her car's hood was a substance abuse counselor, officials confirmed.
Sherri Lynn Wilkins, 51, of Torrance allegedly hit Phillip Moreno, 31, at 11:25 p.m. Saturday as Moreno was walking home from a bar. Police said Wilkins panicked and kept driving until other motorists managed to stop her and take the keys out of her car's ignition.
Wilkins had recently posted on her MySpace page that "she used to be into drugs very heavy" but "terrible choices" came with that, the
Los Angeles Times
reported Tuesday. She wrote that she had been sober for 11 years and had turned her life around -- re-establishing relationships with her family and becoming a state-certified drug and alcohol counselor, the newspaper said.