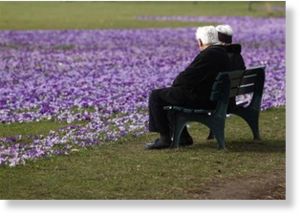 Why power-of-attorney abuse against seniors is soaring - and so easy to get away with
Léony de Graaf, a Burlington, Ont.-based financial adviser, witnessed first hand how lives can be ruined by the unscrupulous use of power of attorney. She received a call from an 82-year-old client who had been forcefully incarcerated in a Hamilton psychiatric ward. "Rose was still capable of handling her affairs, including her own banking," says de Graaf. "I had a very strong suspicion that her son, who had a power of attorney [POA] for his mother, was trying to have her deemed incompetent so he could take full control of her assets." She suspected Rose's son misled the psychiatrist whom he himself had arranged to evaluate his mother, whose family doctor had recently retired.
De Graaf fought to have Rose (not her client's real name) released from the facility, advocating for her capacities and a reassessment. The medical team relented and allowed Rose to move into a retirement residence. Unfortunately, even after Rose's release, de Graaf was powerless to stop the son from redirecting his mother's investment statements to himself, putting her house up for sale, and eventually moving her west, where he lived. "One of the fastest growing crimes against seniors is POA abuse," says De Graaf, who chairs the local chapter of a group called Seniors and Law Enforcement Together chapter.
Having a senior declared incompetent is a commonly used legal manoeuvre by POA abusers to nullify the senior's ability to make choices for themselves, including revoking the POA, says Ann Soden, a Montreal lawyer who specializes in elder law and heads the National Institute of Law, Policy and Aging. Sadly, perpetrators of many types of abuse against seniors are often their own children and others they trust. According to the Canadian Centre for Elder Law, the most conservative statistics suggest one in 12 older Canadians are abused or neglected, with the most commonly reported type of abuse being financial.