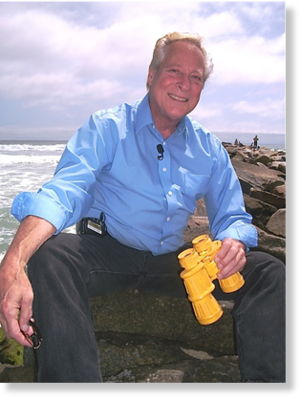 Bill Warren has spent years searching for shipwrecks, usually in the hope of finding treasure. But his next mission is to locate and raise a much more contemporary object that is bound to place him at the center of controversy: the body of Osama bin Laden.
Warren hopes to depart for the Arabian Sea in 2-3 weeks. He does not have a PR team and his expedition has not been widely publicized, but it has received exposure from some major networks -- including
ABC
-- in the United States and abroad.
The mission, once it gets started, will stir more emotions and attract a flood of criticism. But as the shipwreck explorer expert reiterrated recently on a Southern California
radio show
, he wants to raise the body to produce evidence that the former Al Qaeda leader was, in fact, killed and buried at sea by sailors aboard the USS
Carl Vinson
.
Of course, Warren also acknowledged that he intends to profit from the expedition by various means, including a possible sale of the body to Bin Laden family members.
In a telephone interview, Warren revealed that he has been contacted, via email, by people claiming to be relatives of the infamous terrorist,
who was killed
recently by U.S. special forces. "They didn't identify who they were, but they said if you can find the body we would make it worth your while," Warren said. "There were no dollar figures."