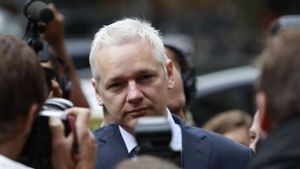 A massive release from WikiLeaks of the entire unredacted database of U.S. diplomatic cables has brought renewed vigor to those calling for the government to take decisive cyber-action against what some have described as a terrorist organization.
"The latest release of stolen American secrets by the organization WikiLeaks once again proves that they are a terrorist operation that puts the lives of Americans and our allies at risk," U.S. Rep Candice Miller (R-Mich.)
said in a statement in response to the latest leak
.
"It is long past time for the Obama administration to take decisive action to shut this criminal operation down and to bring those who steal and release America's secrets and put our allies at risk to justice," Miller continued.
But is that even possible?
Yes and no, explained David Aitel, a former NSA cyberoperative, current president and CEO of software security outfit Immunity, and author of "The Hacker's Handbook."
"You could theoretically stop WikiLeaks with cyber-operations,"
Aitel told FoxNews.com.
"However, it would be extremely expensive and difficult.
It's not the sort of thing you do when you have other options available."