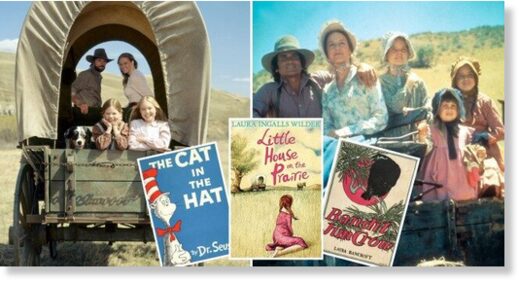 Children's books with 'harmful content relating to slavery, colonialism and
racism
' will be given 'trigger warnings' in a Cambridge University archive.
Classics including
Little House On The Prairi
e are expected to be given the label as Homerton College reviews more than 10,000 books and magazines.
Words, phrases and images
deemed 'harmful'
will be given content warnings at the start of each bit of text in online versions.
Little House On The Prairie
is likely to get a warning for Laura Ingalls Wilder's 'stereotypical depictions of Native Americans'.