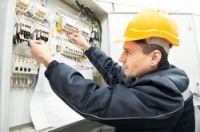 Electricity bills are set to rocket 30% from now until 2016 - with a large part of the increase being due to investment in developing renewable energy supplies.
The energy watchdog Commission de Régulation de l'Energie (CRE) has released projections showing that households will bear the brunt of the rise with a 30% increase in the
tarif bleu
for householders and small businesses, 23.7% for businesses on tarif jaune and 16% for tarif vert businesses.
Efforts to make renewable energy supply 23% of France's needs make up about one-third of the increase with the remainder for the building of new power supply networks and increasing power production. However, a boost could come from wind-power with the sector becoming less reliant on aid and able to contribute to the economy.
EDF chief executive Henri Proglio has said that he is going into negotiations with the government to renegotiate electricity prices and wanted a "reasonable rise in the years to come".