Arup Kalita's body was found this week, his skeletal remains finally recovered from the shallow depths a pond in the small village of Kukurmara in India's north-eastern fringes.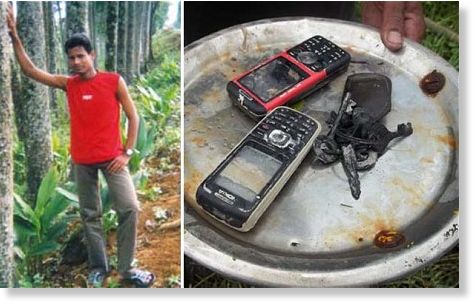 His mobile phone, motor bike keys, driving licence and trousers were all discovered along with his bones.
How he got there was no surprise to his grieving family. They knew the 29-year-old anti-corruption campaigner was dead when he disappeared in August last year. They had heard he had been beaten, tortured and then his corpse dumped into the pond where it was apparently trampled deep into the mud below by an elephant.
But what may be surprising to some is the location of his resting place - in the official grounds of Assam's forestry department.
His family and supporters say that location is the key. All believe he has paid the price for India's failure to tackle corruption at all levels.
Mr Kalita's apparent murder makes him the 18th anti-corruption crusader to be killed in India since 2008. Others include several campaigners who used Right to Information legislation to uncover corruption in government aid schemes for India's poorest, one of the country's leading crime reporters who exposed Mumbai's 'diesel mafia,' and a civil servant who was burned alive by oil smugglers.