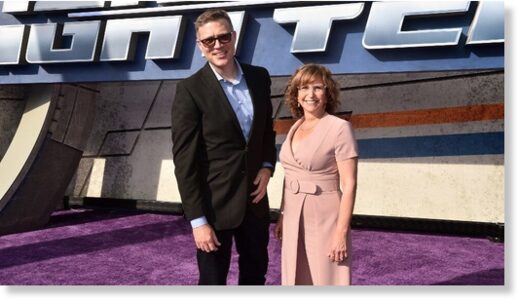 Disney's Pixar Animation Studios has
slashed 75 jobs, including the top crew members of 2022's 'Lightyear'
, which was blocked from release in 17 countries because of its depiction of a homosexual kiss and ridiculed by conservatives in the West.
'Lightyear'
director Angus MacLane and producer Galyn Susman were let go late last month
, Reuters reported on Saturday. While MacLane was a relative newcomer to the studio,
Susman had been at Pixar since the original 'Toy Story' movie in 1995
. Including the two executives, a total of 75 positions were axed at Pixar.
Released last June, 'Lightyear' cost $200 million to produce, but
only managed to pull in $226 million
in worldwide ticket sales. Its depiction of a homosexual relationship between two female characters saw it banned in 16 Muslim countries and in China.
These bans reportedly cost Disney $100 million in potential profits.
While the homosexual scene was initially cut from the movie several months before release,
Disney's then-CEO Bob Chapek insisted that it be reinserted
in response to Florida's Parental Rights in Education Bill. This legislation, signed into law by Governor Ron DeSantis last March, prohibits teachers in Florida from discussing sexuality and gender identity with children in kindergarten through third grade.