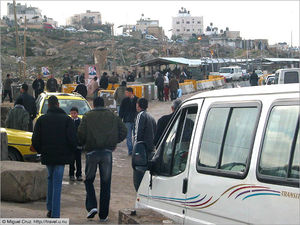 Someone had assailed your home, ethnically cleansed its people, annexed its land, exhausted its bounteous resources, and decimated its geographical characteristics?
Someone had denied you your inalienable right of defending your home and self, and mendaciously accused you of being "terrorist", justifying crimes and oppression by "self-defense"?
Someone, by using humiliation and most degrading ways, had gotten in your way when you are dying and desperately in need of medical treatment?
Someone had taken away your most beloved ones and incarcerated them in a non-human environment?