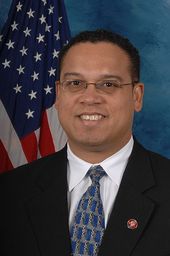 Washington - Rep. Keith Ellison (D-MN), the co-chair of the House progressive caucus, said Wednesday that Wisconsin's Republican Gov. Scott Walker is behaving like a "dictator."
Walker has been "absolutely unreasonable, and is basically taking on the posture of a dictator," Ellison told reporters on a conference call organized by the Progressive Change Campaign Committee.
The standoff between Republicans and Democrats in Wisconsin continues for a second week as Walker refuses to back down on a budget measure curtailing the collective bargaining rights of public employee unions. Fourteen Democrats fled the state last week to protest the measure and prevent Republicans from getting the votes.