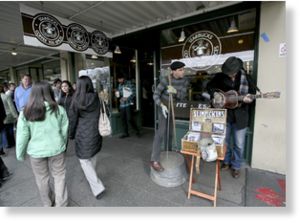 The state of Washington formally shuttered its tourism office on Friday, a move that helps close deep budget deficits but makes it the only U.S. state no longer spending money to attract visitors.
The remaining $2 million expected to fund the tourism office over the next year was cut by a vote of the Washington state legislature in May as part of the budget that Governor Christine Gregoire signed into law on June 15.
Gregoire first proposed ending tourism funding in December, as the state faced a $5.2 billion budget gap.
"It would be incredibly difficult to use taxpayer dollars to support our tourism office, while at the same time make significant cuts to education and health care," Gregoire spokeswoman Karina Shagren said.
"(The governor) is working closely with the private sector to ensure potential visitors continue to know about the attractions and the beautiful natural wonders found in Washington state," Shagren said.