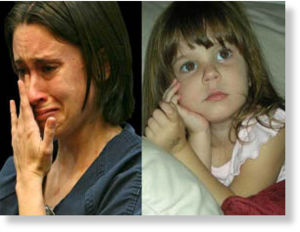 An Oklahoma lawmaker said on Wednesday he planned to introduce a "Caylee's law" in his state requiring parents to swiftly report the death or disappearance of a child in the first legislation stemming from the death of the Florida toddler.
A jury found Casey Anthony not guilty on Tuesday of murder in the death of 2-year-old Caylee, whose skeletal remains were found in woods near the Anthony family home with duct tape dangling from her skull.
Casey, who was convicted of lying to police, had initially said Caylee had been kidnapped by a nanny, triggering a nationwide search before her remains were found six months later.
"It is unconscionable for a parent to delay notifying the authorities of the death of their child. Most parents would immediately notify authorities if their child had gone missing," state Rep. Paul Wesselhoft said, adding he planned to introduce the law in Oklahoma's 2012 legislative session.