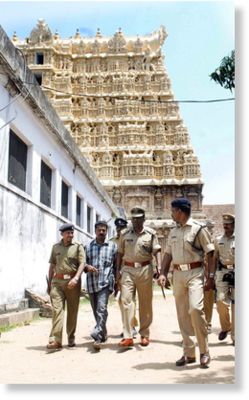 Thiruvananthapuram, India - A huge treasure has been found in a Hindu temple in southern India - gold and silver jewelry, coins and precious stones worth billions of dollars, Indian officials said Saturday.
The AFP news agency quoted Kerala Chief Secretary K. Jayakumar as saying the find had been estimated as worth more than $11 billion.
He said archaeological officials would have to examine the discovery in detail to determine its actual value.