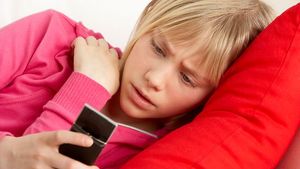 One in four school children is being bullied using modern technology, and that frightening ratio could go even higher as more children get access to computers and phones.
Traditional schoolyard bullying is now taking place over the internet and via phone messages.
A 2008 Galaxy Research poll found one-quarter of schoolchildren suffer from cyberbullying, but Alannah and Madeline Foundation cybersafety general manager Jackie Van Vugt said that figure could be higher.
"We have research showing 1 in 10 students is being cyberbullied every few weeks," she says. "The latest research we have was done a few years ago now, and
evidence from overseas shows it's at much higher rates in the US and the UK now.
"