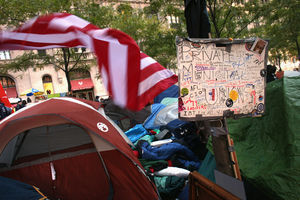 The home base for Occupy Atlanta has tested positive for tuberculosis.
The Fulton County Health Department confirmed Wednesday that
residents at the homeless shelter
where protesters have been occupying have contracted the drug-resistant disease. WGCL reports that a health department spokeswoman said there is a possibility that both Occupy Atlanta protesters and the homeless people in the shelter may still be at risk since tuberculosis is contracted through air contact.