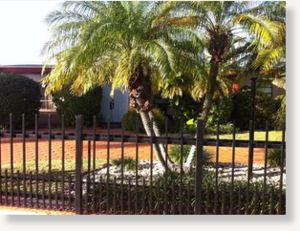 Residents of the quiet neighborhood in western Miami-Dade County where Jorge and Carmen Barahona lived with their adopted children have spent the last two days wondering how a couple who seemed so quiet and orderly could be involved in a multicounty criminal investigation.
A woman who identified herself as Norma and who lives next door to the Barahona family said Tuesday she hasn't slept since Miami-Dade police officers knocked on her door at 10 a.m. Monday asking for Jorge and Carmen's telephone number.
Jorge Barahona, 53, and his 10-year-old son Victor, were found about 7 a.m. Monday by the side of northbound Interstate 95, between Palm Beach Lakes Boulevard and 45th Street in West Palm Beach, in a truck covered in dangerous chemicals. A body in a bag was also found on the bed of the truck. Father and son remained hospitalized, according to police.