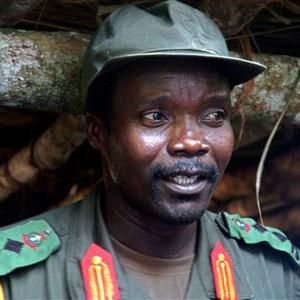 It has been viewed more than 77-million times around the world, but not by those who know Joseph Kony best: his victims in northern Uganda.
That changed on Tuesday night when thousands flocked to watch
Kony 2012
, the video made by a US charity urging a grassroots campaign against the fugitive warlord that has gone viral.
The film was projected on to an ersatz cinema screen fashioned from a white sheet, held up by metal poles, in a town park. The reaction? Puzzlement, then anger, which boiled over into scuffles and stone-throwing that sent organisers fleeing for cover.
There was particular criticism of the Stop Kony campaign's use of merchandise, such as bracelets and T-shirts, which victims said they found offensive.
"People were very angry about the film," said Victor Ochen, director of a local charity, the African Youth Initiative Network (Ayinet), which arranged the screening. "They were all saying, 'This is not about us, it does not reflect our lives'."
Ochen said he had wanted to provide an opportunity for victims to see the film made by the charity Invisible Children -- mindful that less than 2% of Ugandans have internet access.