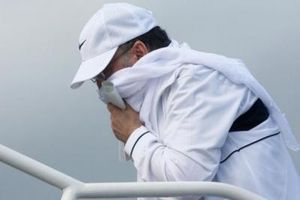 The Sunday Herald
today publishes the full 800-page report detailing why the man convicted of the Lockerbie bombing could have walked free.
The controversial report from the Scottish Criminal Cases Review Commission (SCCRC) has remained secret for five years because, until now, no-one had permission to publish it.
The Sunday Herald
and its sister paper,
The Herald
, are the only newspapers in the world to have seen the report. We choose to publish it because we have the permission of Abdelbaset Ali Mohmed al Megrahi, the Libyan convicted of the bombing, and because we believe it is in the public interest to disseminate the whole document.
The Sunday Herald
has chosen to publish the full report online today at www.heraldscotland.com to allow the public to see for themselves the evidence which could have resulted in the acquittal of Megrahi. Under Section 32 of the Data Protection Act, journalists can publish in the public interest.
We have made very few redactions to protect the names of confidential sources and private information.
The publication of the report adds weight to calls for a full public inquiry into the atrocity - something many of the relatives have been campaigning for for more than two decades.
Megrahi has today also sent a copy of the full report to Justice Secretary Kenny MacAskill, who released him on compassionate grounds in August 2009.