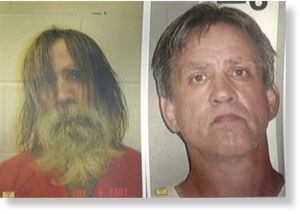 A federal jury has awarded $22 million to a New Mexico man who was kept in solitary confinement for two years and forced to pull his own tooth after being arrested for drunken driving in Dona Ana County.
Civil rights attorney Matt Coyte said the jury awarded Stephen Slevin, 58, the damages Tuesday after a six-day trial in Santa Fe.
Jess Williams, spokesman for Dona Ana County, declined comment other than to say the county plans to appeal.
"We have believe we have strong legal issues to raise with the appeal," he said.
Slevin was arrested while driving through the southern New Mexico county in August 2005. He ended up in solitary confinement because he was suffering from depression and someone checked a box on a form indicating he was suicidal, Coyte said.