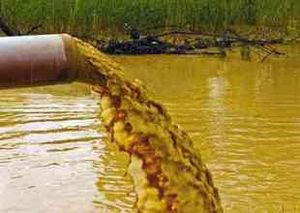 World Water Day is a chance to stop and realize that humanity is facing a frightening water crisis.
If you brushed your teeth this morning or flushed the toilet or had a cup of coffee, consider yourself lucky. Actually, if you turned on your tap and potable water freely came out, consider yourself truly blessed. Because so many of us in the United States are in this situation it can be easy to forget that nearly 900 million other people aren't so lucky. It can be easy to forget that globally we face a frightening water crisis. And it can be hard to notice that even here in the US there are dire threats to our water supply right now.
The people hardest hit by the water crisis are in developing countries - places it is easy for many world leaders (and the rest of us) to overlook. And even the number of those without clean water - last tallied at 884 million - can be hard to grasp. Here's another way of looking at it: if you take that number and translate it into the population of developed countries, the people living in the world today without access to clean drinking water would equal all the people living in the US, Canada, Argentina, Chile, Singapore, United Arab Emirates, France, Germany, England, Italy, Spain, Japan, Australia and Norway.