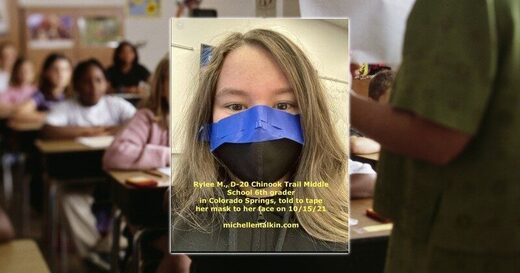 Teachers at a Colorado Springs middle school forced children to tape masks to their face in what is being described as an act of "child abuse."
Conservative commentator Michelle Malkin highlighted the case of 6th grader Rylee M., who texted her mother to tell her that a teacher had given her a warning then handed her blue painter's tape to seal the mask to her face.
According to Rylee, at least one other student was forced to perform the same humiliating and potentially dangerous procedure because the teacher insisted their masks were not being worn "properly."