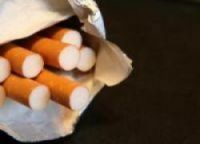 A LAW has been proposed that would ban parents from smoking in their cars when children are present.
Anti-smoking groups are keen to see the issue of passive smoking in cars debated in parliament, after successfully lobbying for a smoking ban in enclosed public places in 2006.
Socialist senator Yannick Vaugrenard is leading the initiative and has asked the health minister in the National Assembly to take up the cause.
A recent study in the scientific publication
Tobacco Control Journal
found smoking in vehicles exposed passengers to toxin levels three times higher than the safe threshold set by the World Health Organisation.