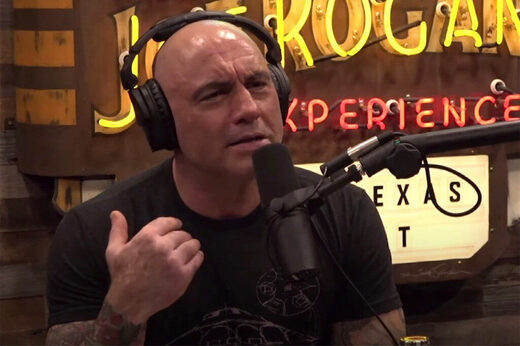 Podcast king
Joe Rogan
has savaged CNN's Brian Stelter for being under the thumb of the White House — and losing viewers with a "f-king terrible" show.
In the latest episode of "The Joe Rogan Experience," the podcaster trashed Stelter for having complained about YouTube personalities like him getting more viewers than CNN "as if it was some horrible thing."
"They were describing it as if they're entitled to viewers," Rogan, 53, noted of a panel discussion on Stelter's "Reliable Sources" in January.
"This is because the market has spoken and your show's f — ing terrible," the UFC commentator said, not holding back any punches.
"Brian Stelter's show keeps slipping and slipping and slipping in the ratings," said Rogan, whose show has had hundreds of millions of views on YouTube and regularly leads the podcast charts.