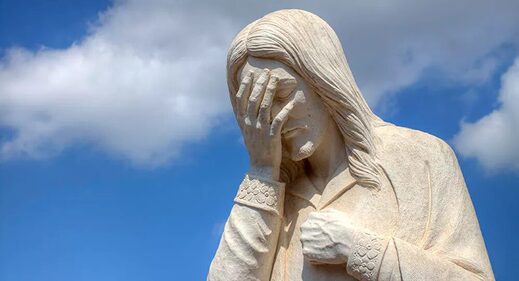 The incident took place on Sunday, when the medic was visiting a block whose residents are all Christian, local media reports say.
An Israeli ambulance worker was fired after he was caught on camera spitting on portraits of Jesus
while visiting a Christian home in Tel Aviv to carry out a coronavirus test
.
Security camera footage showed the medic removing his mask and spitting on three pictures in a hallway in the house.