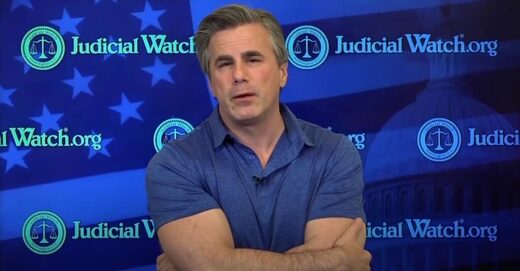 A Danish study released by 22 medical researchers questioned the effectiveness of masks against COVID-19. But Twitter doesn't want users to talk about it.
Judicial Watch President Tom Fitton
tweeted on Nov. 18 that "Massive Danish study further confirms masks don't work and may be dangerous. #ConstitutionOverCoronavirus." In a screenshot shared to his
Parler account
, Fitton said, "I've been locked out of Twitter for 12 hours for posting this accurate tweet."
He then said that Twitter required him to delete his tweet in order to regain access to his account.
The
Annals of Internal Medicine
published the study, "
Effectiveness of Adding a Mask Recommendation to Other Public Health Measures to Prevent SARS-CoV-2 Infection in Danish Mask Wearers
." It was about an experiment to measure the effect of wearing a mask. The study stated, "The recommendation to wear surgical masks to supplement other public health measures did not reduce the SARS-CoV-2 infection rate among wearers by more than 50% in a community with modest infection rates, some degree of social distancing, and uncommon general mask use."